Newsletter
Our sector knowledge for your success
Whether it's information concerning the documentary business or detailed insights into commodity risks – with our newsletters you'll always be up-to-date.
Country risk radar
Profit from current country information in our country risk radar. The country specialists from Commerzbank will assess political and economic developments around the world for you. You'll also get the relevant facts for your cross-border business. The next newsletter is coming out soon.
top@doc
The newsletter top@doc supplies you with useful information and recommendations to settle documentary foreign business every quarter.
Important information about the contents of top@doc: Commerzbank cannot assume any liability for the accuracy or precision of the contents. The analyses are for information purposes only.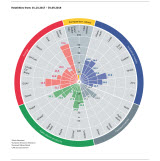 Commodities radar
Every three months our newsletter will inform you about the volatilities of the most important commodities. You will also get sound details in every edition about a commodity that is currently in the news.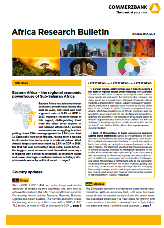 Africa Research Bulletins
Commerzbank's Africa experts in Abidjan and Frankfurt offer up-to-date analyses of the economic situation on the continent, supplemented with a detailed examination of selected countries. In addition to the Africa studies appearing about every two years, we also publish the Africa Research Bulletin. The quarterly bulletin covers the latest political and economic developments in the region, with a special focus on two selected countries.